Organizing any conference is pretty easy thing, which has a few hard moments. One of them is finding the right venue, which won't cost fortune, will have great location, looks great inside as well, can host all the equipment, is able to grow with you, … you got the idea.
We have been looking for a venue in/close Prague city center, because you probably don't want to travel far away and can enjoy the city after conference.
Venue, which will allow us to grow. Being able to host 200 people is easy, but when you ask for more it is getting harder.
What we saw
Conference centers in companies was first try, the are however usually small. Might be enough, but what if a lot of people decide to travel to Prague and connect it with holiday?
Cinema was one of our plans – awesome huge screen, perfect sound, something different.
Hotels, especially right in the center. Sadly, not enough of additional rooms for breakout sessions.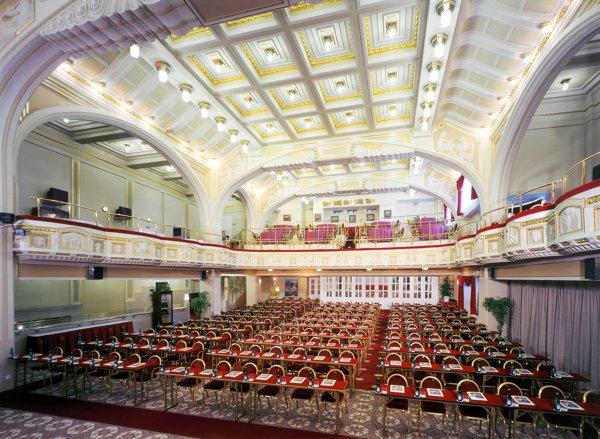 Prague Congress Centre
At the end we decided for Prague Congress Centre. It reminds us about the communism era, one of the biggest in republic. We can have a hall for 2 800 people (probably won't use it), but we will use the others for 60 – 400 people. All equipment in place will make it easier. And great view would you have moment between sessions.
Located directly on the C line of our underground, next to the old Vysehrad with great lookup on the Vltava river and Prague Castle. Two hotels right next to it as well as AirBnB or Booking.
I think, we could choose better. Now, let's tick off a few other things – sponsors, speakers (will open call for abstracts in a week or two) and some snacks (we hear you, beer should be included).